The Tale of the Unemployed Youth and the Monkey Job
Introduction
In the realm of allegory, the unemployed youth's quest for meaningful work is intricately woven into "The Tale of the Unemployed Youth and the Monkey Job." This whimsical narrative delves into the challenges of job seeking with a touch of creativity and a dash of humor.
The Monkey Job: An Unconventional Opportunity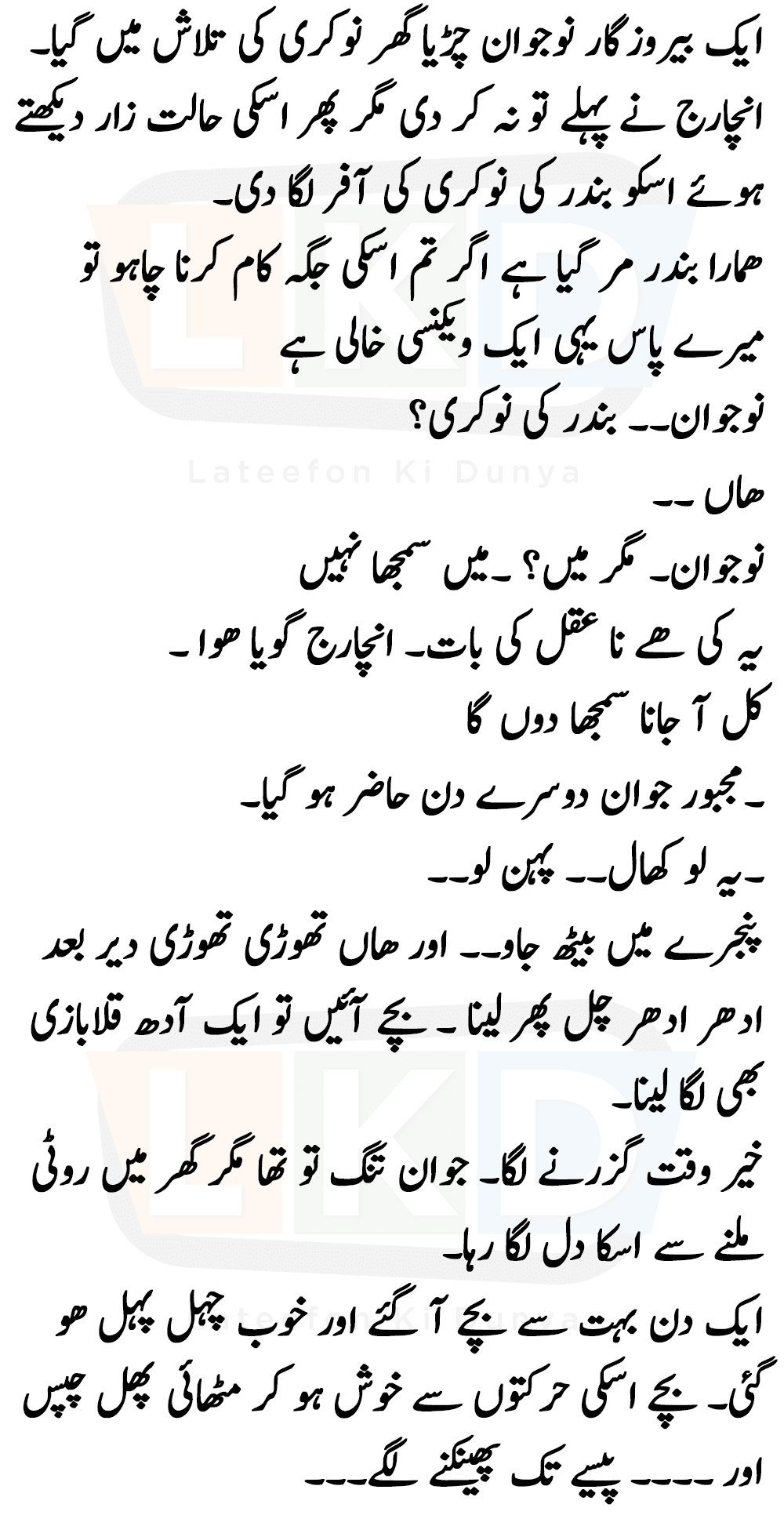 Lessons from the Monkey Job
Creativity and Adaptability:

The monkey job needs some unusual skills, showing how being creative and adaptable is really important for finding a job.
It's like saying you don't always need the regular skills; sometimes, you need to think outside the box.

Breaking Norms:

The young person decides to take the monkey job, and that's a bit different from what everyone thinks is normal.
It's like telling people it's okay to do things differently and not always follow what everyone else is doing.

Finding Purpose in Unexpected Places:

The story goes on as the young person figures out that the monkey job is actually pretty meaningful and makes them happy.
It's like saying sometimes you can find the best things in places you didn't expect, even in jobs that seem a bit unusual.
Unemployment Challenges Explored
In the end, "The Tale of the Unemployed Youth and the Monkey Job" is like a cool journey that combines real problems with a touch of imagination. It uses creativity and storytelling to show us how tough it can be when you don't have a job. But the best part is, it also inspires us to look at life in new and surprising ways to discover joy and fulfillment.