Mastering Productivity: How to Overcome Procrastination and Boost Efficiency
Welcome to a guide that will revolutionize the way you approach your tasks and help you overcome the age-old struggle of procrastination. In this comprehensive article, we will delve into "Mastering Productivity: How to Overcome Procrastination and Boost Efficiency". The proven strategies and effective techniques to kick procrastination to the curb and supercharge your productivity.
Understanding Procrastination
What is Procrastination?
Procrastination is like the superhero villain of getting things done – it's that sneaky tendency we all have to put off tasks, even when we know it might lead to some not-so-great consequences.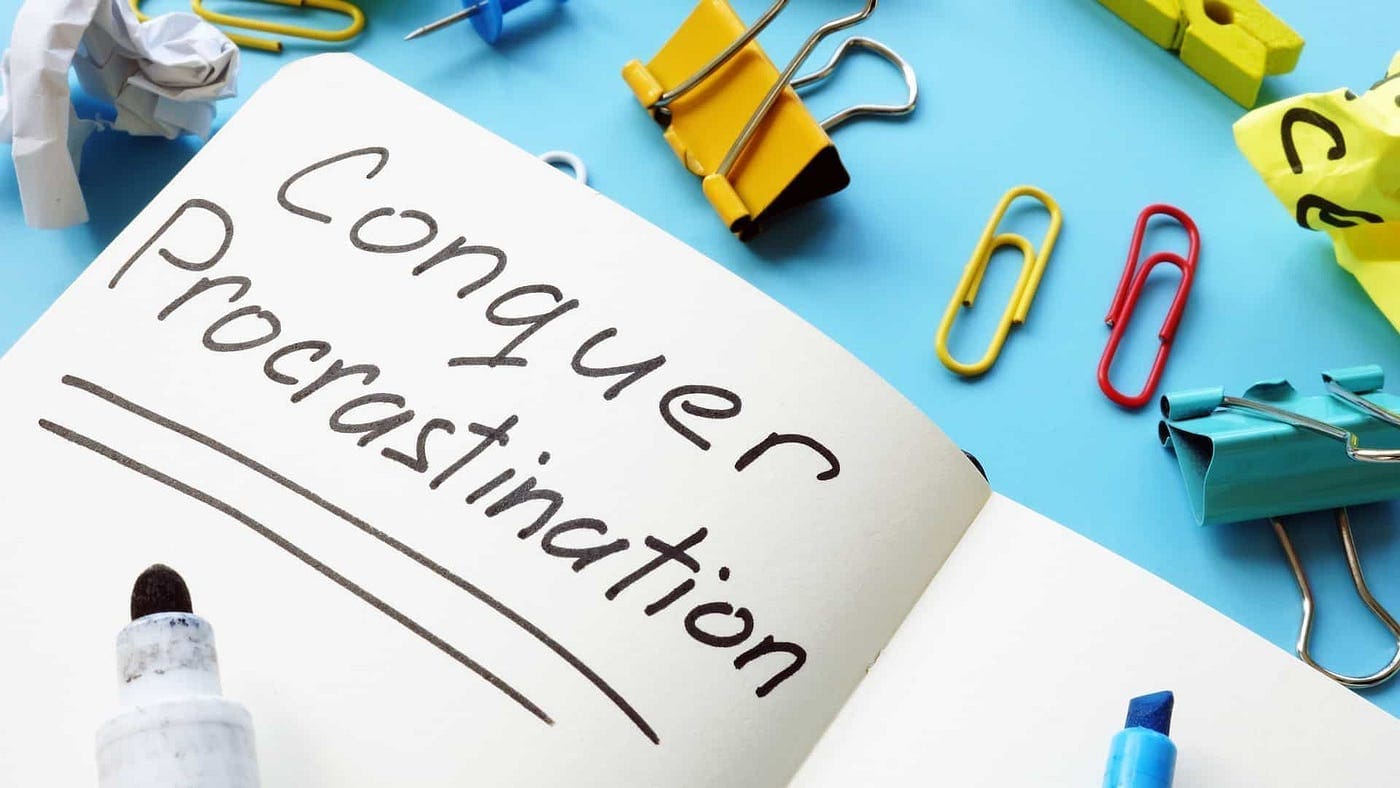 The Psychological Battle
Think of procrastination as a puzzle. At its core, it's connected to how our brains work and make decisions. It's like having a trio of villains: the Fear of Failure, the Lack of Motivation, and the Feeling Overwhelmed. These three are the troublemakers causing us to delay what we need to do.
Fear of Failure:
This one's a biggie. It's like being afraid that what you do won't be perfect, so you hesitate to even start. This fear acts like a big stop sign, making it tough to dive into the task.
Lack of Motivation:
Ever had to do something that just didn't interest you at all? That's the lack of motivation. It's like trying to get excited about a party you don't really want to go to. Overcoming procrastination means finding a way to make the task more interesting and injecting some enthusiasm.
Feeling Overwhelmed:
Imagine facing a giant, scary monster – that's what feeling overwhelmed is like. When a task seems too big or complicated, it can make you freeze up. Breaking the task into smaller, manageable parts is the secret weapon against this villain.
Recognizing these tricky villains and understanding how they work is the first step in defeating procrastination. By figuring out these underlying issues, you're like a superhero crafting strategies to beat procrastination at its own game. It's not just about stopping the delay; it's about understanding and navigating the tricky mind games that lead to procrastination. Once you've got that superpower, you can boost your productivity and take control of your actions like a true hero.
Embracing a Productive Future
8. Celebrate Small Wins:
Think of conquering procrastination like winning a series of small games. Every time you finish a task or reach a goal, it's a little victory. Take a moment to pat yourself on the back—imagine it's like giving yourself a high-five. This positive boost is like magic for your motivation. It lights a spark that pushes you towards even bigger accomplishments. Remember, those small wins are the building blocks of success!
9. Continuous Improvement:
Beating procrastination is like becoming a superhero; you're always leveling up. Picture it as refining a superpower or getting better at a video game. Regularly take a breather and see what's working and what needs a tweak. It's like upgrading your superhero suit or adjusting your game strategy. By always figuring out what works best for you, you're on a journey of continuous improvement. Keep growing, and you'll see your productivity reach new heights.
Conclusion
Frequently Asked Questions (FAQs)
Q: How can I find motivation?
A: Finding motivation is like finding your way on a map. Think about what you want to achieve (your goals), picture yourself succeeding, and give yourself a pat on the back for what you've done so far.
Q: What if I get stuck and can't think straight?
A: It's normal to feel stuck sometimes. Taking short breaks is like hitting a reset button. Step away, take a few deep breaths, and return with a fresh mind. A quick break can spark new ideas and creativity.
Q: Is procrastination always a bad thing?
A: Procrastination can slow you down, but don't beat yourself up about it. Just like taking breaks, a bit of procrastination can sometimes lead to creative breakthroughs. The key is finding a balance to keep your work on track.